Robert J. McKown, CPA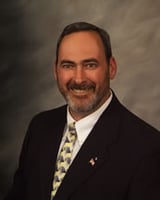 Bob is a Manager and the Firm Administrator. He brings over 30 years of diversified experience in public accounting, financial institutions, manufacturing, government and not for profit entities. Bob utilizes his managerial, computer and analytical problem-solving skills to provide consulting, including computer technology, tax, and audit services to the firm's clients.
Bob is an alumnus of a big-five accounting firm and became a CPA in 1993. He holds a bachelor's degree in accounting from Robert Morris University.
Bob is a member of the American and Pennsylvania Institutes of CPAs and is active in its Student Relationship Committee. He is serving his 20th year as a Councilman for the Borough of Whitehall, is its President and has chaired numerous of its committees. He has also been Trustee and Treasurer of Whitehall Borough Public Library. Bob serves as a Director and Vice Chairman of the Medical Rescue Team South (emergency medical service provider), is its past Chairman and has chaired its Legal and Finance Committee. Bob is a Director and Treasurer of the Friends of Whitehall Library; and past Director on the South Hills YMCA Board of Management. In addition, Bob is a past Director and President of the Brentwood Baldwin Whitehall Chamber of Commerce and is currently Treasurer of the Brentwood Business Owners Association. As an active community person, Bob has also has been involved with Baldwin High School's Music Patron Organization and the Baldwin-Whitehall PTA.
Email: rjmckown@gbaco.com
Stacey L. Schroeffel, MST , CPA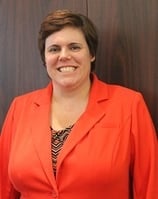 Stacey Schroeffel joined the firm in 2013 as a Senior Manager in the Tax & Compliance department. Stacey has experience at regional accounting firms where she was a Tax Manager. She provided preparation and review of Federal, State and Local tax returns for individuals, non-profit, and corporate clients.
Stacey received her Bachelor of Science in Business Administration with a major in Accounting from the Indiana University of Pennsylvania and her Master's of Science in Taxation from Robert Morris College.
Email: slschroeffel@gbaco.com
Explore Stacey's Blog Posts
Rita R. Day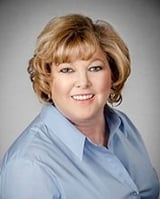 Rita was hired in 2007 as the Office Manager of the firm. Rita's responsibilities include functions in finance and accounting, personnel and human resources, marketing/practice management and development, and general administration. She has a variety of experience working with companies in industries including education, service, technology, and manufacturing organizations, providing services similar to what her current responsibilities entail. Rita holds a Commonwealth of Pennsylvania Notary Public Commission. Rita is an active member of the Brentwood Business Owners Association and the Brentwood Baldwin Whitehall Chamber of Commerce.
Email: rrday@gbaco.com