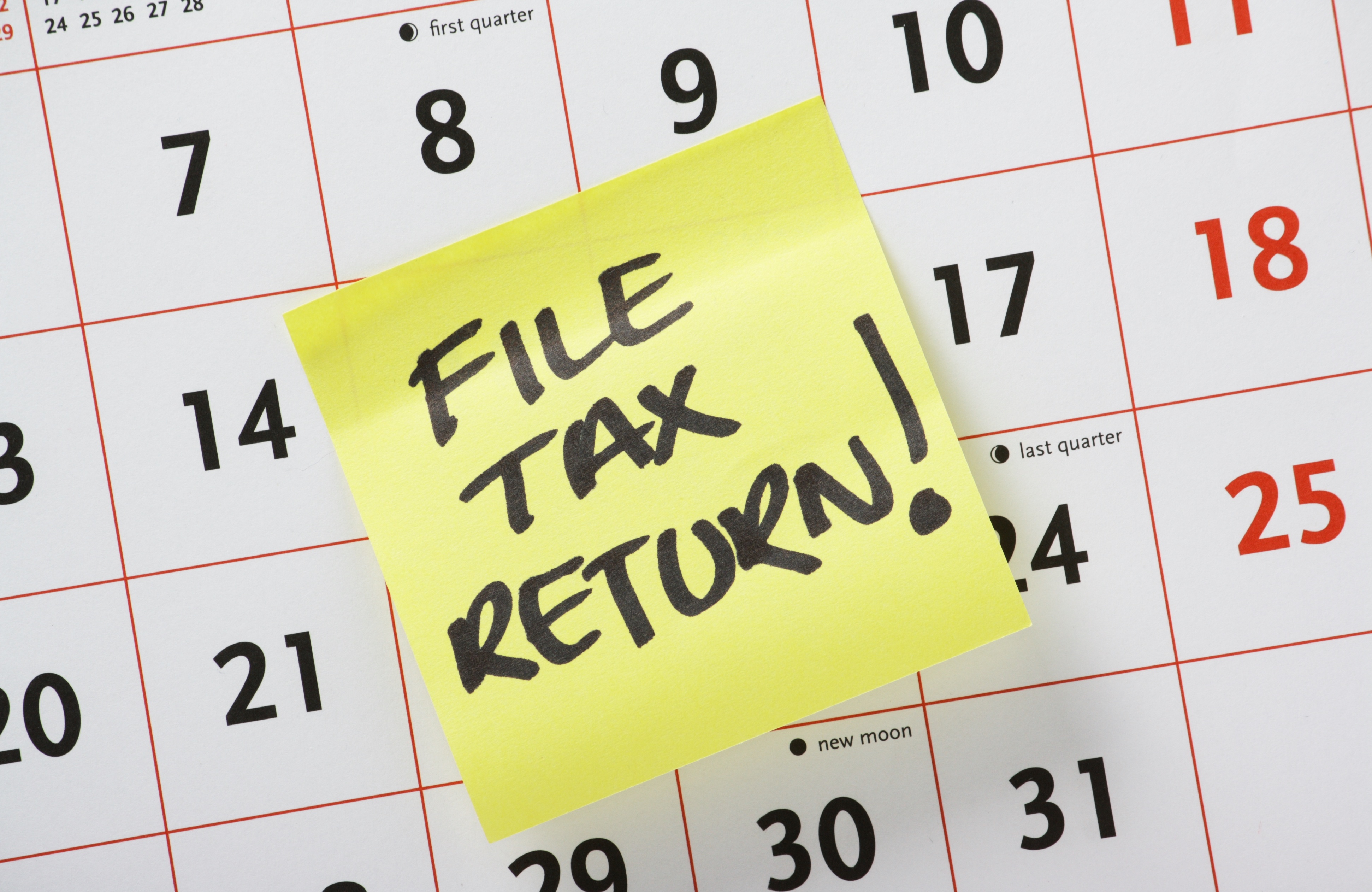 "When it comes to taxes, there are two types of people. There are those that get it done early, also known as psychopaths, and then the rest of us." – Jimmy Kimmel
I can't say that we (CPAs) agree with Jimmy Kimmel's sentiment that those of you that file early are psychopaths. I like to think of early filers as our best friends. Then again, perhaps only psychopaths want to be best friends with their CPA. Maybe Jimmy is onto something after all. Regardless, for those of you who did not file early, there are a few things you should know.
First and foremost, we'll still be your friend.
Second, if you haven't filed yet, it's time to request an extension.
If your CPA is filing for you, you'll need to send whatever information you have in ASAP. Don't worry if you're missing documents.
Your CPA will use the information you have available to draft your estimated tax return. If they're unable to file your return by the due date (which is highly likely at this stage), they'll need your permission to request an extension.
Your CPA needs all the information you have in order to extend your return. This is because all taxes must be paid with the extension to avoid penalties and interest. Hence, it's important that your CPA has the estimated tax return and any estimated liability calculated as accurately as possible with the tax data you have available.
If you're filing your own return and requesting your own extension.
You'll need to estimate your tax liability and submit your estimated payment by the due date (April 17, 2018).

You can do this here.
Tips for gathering all that you need to file form 4868 or else have your CPA file it for you:
Use an organizer.

If you have a CPA filing your return for you, chances are they provided an organizer for you.
If you're filing your own return you can find an organizer here.

Collect all your tax documents in one place, while filling out the organizer try to organize your supporting documents accordingly.
Make a list of any missing documents. Looking over your return from last year can help you figure out what documents you might be missing.
Keep in mind any major changes you experienced throughout the year (i.e. if you moved, had a child, got divorced, sold some stock, etc).
The more organized you are the easier it will be and the less likely any mistakes will be made.
Remember that filing an extension does not extend the due date of your tax payment. You're still required to pay your tax liability by April 17 in order to avoid penalties and interest.
If you are required to pay quarterly estimates, it is wise to include your current year first quarter payment with the extension payment. Once the return is filed you can apply the overpayment to the current year, and the larger extension payment safeguards that you have enough paid in on time.
There are some compelling reasons why you should try to file earlier next year.
Last-minute filers make more mistakes.

Mistakes caught before April 17th aren't so much of a problem.
Since, however, you're a last-minute filer chances are any mistakes made on your return won't be caught before April 17th. Mistakes caught after April 17 require an amended tax return to remedy them.
Any mistakes that mean the filer owes more taxes than they already paid can lead to the IRS charging interest and penalties from the due date of the return until the full amount is paid.

Due to the pressure of getting everything in last-minute, late tax filers often miss out on deductions such as student loan interest, moving expenses, property taxes, noncash charitable contributions, etc. Thus missing out on higher refunds or lower taxes owed.
The sooner you file your return, the sooner you receive your refund. Who doesn't want to have more money sooner rather than later? More importantly, however, the sooner you get your refund, the sooner your refund is safe from identity theft. The IRS blocked nearly 5 million suspicious returns in 2015 and in 2016 phishing and email-based scams had increased 400%.
Maybe being best friends with your CPA isn't such a crazy idea after all?
Stay tuned after tax season, we'll be posting some tips on how to avoid last-minute filing next year so that this process can be at least a little less stressful hopefully.