Goff, Backa, Alfera & Company, LLC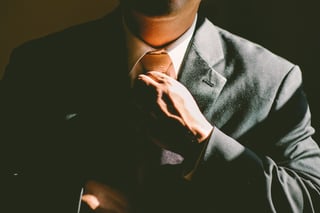 Goff, Backa, Alfera & Company, LLC is a full-service public accounting firm serving businesses and individuals in Southwestern Pennsylvania and beyond. We provide professional, cost-effective services to all our clients.
Our firm ranks among the top firms in the nation determined by professional peer review standards and has been one of the top accounting firms in Pittsburgh since 1988. We are proud of our membership in the AICPA's Private Companies and The Center for Public Company Audit Firms. Our professionals are active leaders and members of numerous professional, educational, and community organizations.
Our specialized service groups, combined with our client relationship partner and manager structure, are designed to provide our clients with the highest value and technical expertise available without sacrificing the personalized service that is our trademark.
We provide
Business Services, Individual Services, CPA Firms Services, CFO to Go, Non-Profit Services, Research and Development Credit Study Services.
Learn more about our Services »
PRIVACY OF CLIENT INFORMATION ACT
We collect nonpublic personal information about you that is provided to us by you or obtained by us with your authorization.
For current and former clients, we do not disclose any nonpublic personal information obtained in the course of our practice except as required or permitted by law. Permitted disclosures include, for instance, providing information to our employees and, in limited situations, to unrelated third parties who need to know that information to assist us in providing services to you. In all such situations, we stress the confidential nature of information being shared.
We retain records of professional services that we provide so that we are better able to assist you with your professional needs and, in some cases, to comply with professional guidelines. In order to guard your nonpublic personal information, we maintain physical, electronic, and procedural safeguards that comply with our professional standards.
To insure compliance with requirements imposed by the IRS, we inform you that any tax advice contained herein, including attachments, was not intended or written to be used, for the purpose of (1) avoiding penalties under the Internal Revenue Code or (2) promoting, marketing, or recommending to another party any transaction or matter addressed herein.